Thank you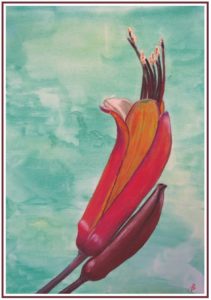 Thank you for supporting the work of A Rocha Aotearoa New Zealand.
You will receive an email from our system to confirm that your donation form has been submitted.
If you are donating via cheque or internet banking, donation details will be emailed to you.
Your annual tax certificate for the financial year ending 31 March will be emailed to you in April. If you change your email address, please ensure that we have your latest email address. If you do not receive your tax certificate or have trouble opening it, please email us at [email protected].
Nga mihi nui.
Harakeke or New Zealand flax is a common component of wetland ecosystems in New Zealand and is great at providing nectar and shelter to a variety of birds, insects and reptiles. A Rocha Dunedin have been planting riparian vegetation, including harakeke, along the banks of a stream and wetland at Tirohanga Camp on the Taieri Plain. This will improve water quality for the stream ecosystem and provide habitat for land-based species.
Painting by Anna Baird