Environment and Faith: Matthew 6:25-34; Romans 8:18-25 – Pene Burton Bell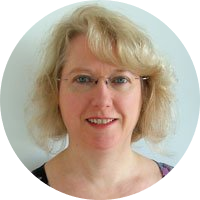 A sermon by Pene Burton Bell at Central Baptist Church in Wellington on 18 August 2019.
Central Baptist Church ran a series on Environment and Faith. During this series, they drew on A Rocha's Rich Living resources as they considered how Christian faith mandates us to be stewards of creation. They looked at issues around water, creation care, climate change and food.
Pene was raised in South Africa immigrating to New Zealand in 1996 to join family. She lived and worked in Wellington, moving to Kapiti in 2015. Pene has always been passionate about nature and became a Christian in her teens. She joined A Rocha in about 2009. Pene combines her love of nature and of the Lord in her daily life.
To listen or download the sermon, please visit this link on Central Baptist Church website.
The slides of the sermon are available here.