Care of the Earth – Steve Graham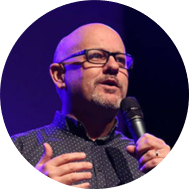 A sermon by Steve Graham at South West Baptist Church in Christchurch on 30 Sept 2018.
Steve is a dynamic teacher with twenty years of experience in training people for ministry across three Bible colleges. He is married to Christine, they have three children and one precious grandchild.
To listen or download the sermon, please visit South West Baptist Church's podcast messages.
You can also scroll through the slides as you listen to the sermon.