Refresh Special Issue – Earth and Spirit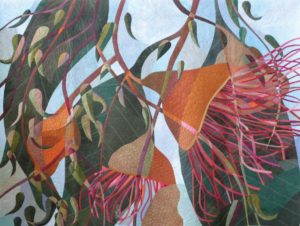 Refresh – A Journal of Contemplative Spirituality, Vol. 8.2, Summer 2008: 21-25: Earth and Spirit is a special issue by Spiritual Growth Ministries (SGM) in collaboration with A Rocha Aotearoa NZ.
In this issue of Refresh a wide variety of articles, art, verse and snippets is offered to stimulate thinking and further exploration of earth and spirit and their deep connections. With ecology, the environment and issues of climate change appearing now not only as scientific studies and political agendas but also in theology, spiritual growth and prayer, there is a wonderful expansion of our ways of being on earth, of seeing our only home with fresh eyes and finding both a mission in its care and in reshaping our use, misuse and overuse of its life forms
and delicate balances.
This special issue includes contributions from key A Rocha writers:
Caring for Creation as Worship of the Creator by Peter Harris
A Christian Approach to Climate Change by Nicola Hoggard Creegan
A Spirituality of Home-Making in a Property-Dealing World by Andrew Shepherd
A Rocha – Demonstrating God's Love for the Earth by Kristel van Houte-Howes
Please click here to view this special issue.