Christchurch
A Rocha Christchurch is a growing network of churches, groups and people who are excited about ways to express faith through care for our world. There are heaps of things on the go in Canterbury!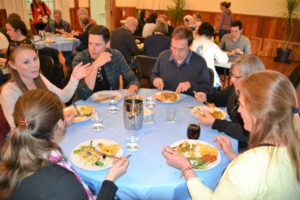 The A Rocha local group in Christchurch has been offering a major seminar each year for the last three years.
2018 was an exciting year, with the 'Rich Living Seminar', held in September. This was a full-day Saturday, plus a Friday evening worship, run in partnership between Cashmere Presbyterian Church, South West Baptist and Grace Vineyard. An extraordinary bunch of speakers offered workshops across a wide range of topics, from water policy to creative prayer, global mission to eating vegan. Attended by 120 people it injected energy and new vision for Christian engagement in care for the environment, both collectively and in our personal lives.
2019 saw various events, most notably 'The Hope Seminar' on Saturday 17 August.
And 2020 saw the family-friendly Hope Seminar at Hope Presbyterian Church on Sunday 16 August.
A Rocha Christchurch also supports:
Shirley Stream Care – a group working on riparian planting and keeping Shirley Stream clean
Aranui Bike Fixup – a free bike maintenance group based at Breezes Road Baptist Church
Biketober month and Pedal to Prayer Sunday in October
Make your own bike trailer workshops
Kennedy's Bush planting and pest control on the Port Hills
Christians in Science discussion group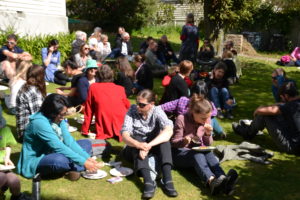 For general enquiries please email [email protected].