Silvia Purdie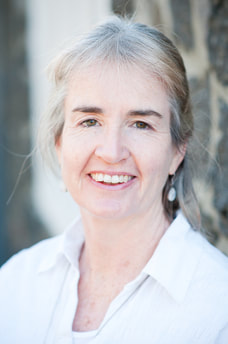 Silvia is a co-leader of the Christchurch local group, with Steve Muir. She is a Presbyterian minister who loves connecting with people across a wide range of churches, especially about caring for creation.
"A concern for the environment has been part of my calling as a minister right from the beginning. Mostly it's been stuck on the back burner, crowded out by demands of study, sermons and church stuff. I have been delighted to get involved with A Rocha over the last couple of years. This has re-ignited my desire to do something, to make a difference, for our planet and our children's future. A Rocha is an excellent network, and I am fully committed to the goals of practical care for nature, combined with building community, eating & relating together, combined with a strong faith dimension and foundation."
Silviabrings her talents at networking and organisation, as well as her writing. She has written a study booklet called 'For God so loved the world', a study called 'True that?! Scripture and science, ecology and theology', a workshop on 'Jesus and the Vineyard', and is working on the 'Waste' Rich Living booklet.
The Christchurch group has a facebook page called 'A Rocha Christchurch NZ (Christchurch local group)'
To contact Silvia email [email protected]