Jo Kukutai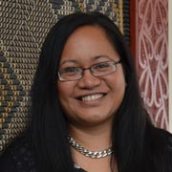 Currently completing her Masters in Social Science (Geography) at the University of Waikato and having completed a law degree and an IT degree, Jo uses her skills and experience in education, IT and policy to help her iwi as a Senior Policy Analyst in the Environment Team.
In her spare time, Jo is heavily involved in various governance positions and enjoys marae restoration and environmental projects.
Jo, along with her husband and two children have made their home at ARISE Church in Hamilton.