Working in partnership
"The gift and grace of cooperation has been illustrated over and over again in our work," says A Rocha co-founder Miranda Harris.
Cooperation requires both commitment and compromise. While in the process of working out mutual goals, values and aspirations there will be both highs and lows, yet cooperation has become an integral way in which A Rocha has worked in communities over the years. Cooperation is one of our core values and is evident by the long list of organisations A Rocha partners with – NGOs, churches, schools, regional and district councils, government and iwi/hapu.
One example is our three-way partnership with Scripture Union and Adventure Specialities Trust, where we have run E3 Wilderness journeys in Canterbury and Otago for 4 years. The 10-day E3 journey provides opportunity for each organisation to contribute their unique skills in outdoor adventure and camping while inspiring young people to become leaders in the mission of creation care.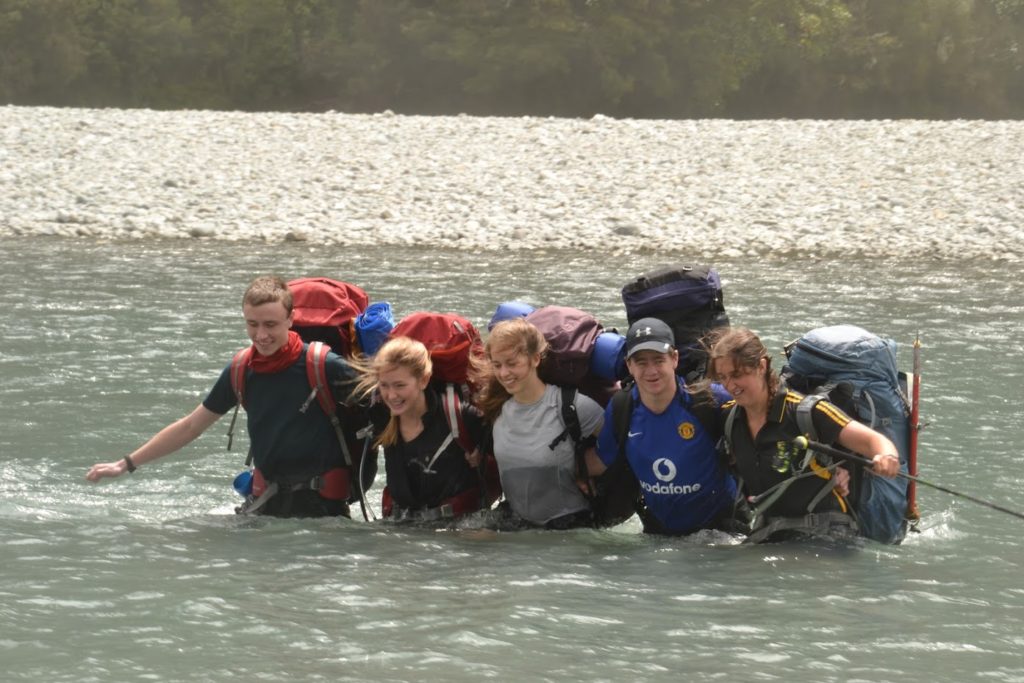 E3 Otago 2018 [Photo: Andrew Shepherd]
By connecting young people back to nature and to the places they love through practical action – they develop confidence, leadership and outdoor skills at the same time. Travelling through remote wilderness areas while biking, rafting and hiking test endurance as well as practical skills, decision making, back country cooking and conservation / environmental awareness and also challenges a participant's character and connection with God, with others and with creation.
Paul Humphreys, Scripture Union South Island Camps Facilitator says, "E3 embodies partnerships on all levels – partnerships in the common goals of the three organisations, facilitating partnership experiences in leadership, conservation, faith formation, and community that is formed and grown while on an 11-day wilderness expedition."
In other partnerships ARANZ joins with Raglan Area School and Papa Taiao as well as Laidlaw College to teach secondary and tertiary level courses on sustainable action and creation care. Students get credits while predominantly spending time in the outdoor classroom. Students usually come in unsure what to think about the natural world, but leave much more convinced that caring for nature is an important part of what we do.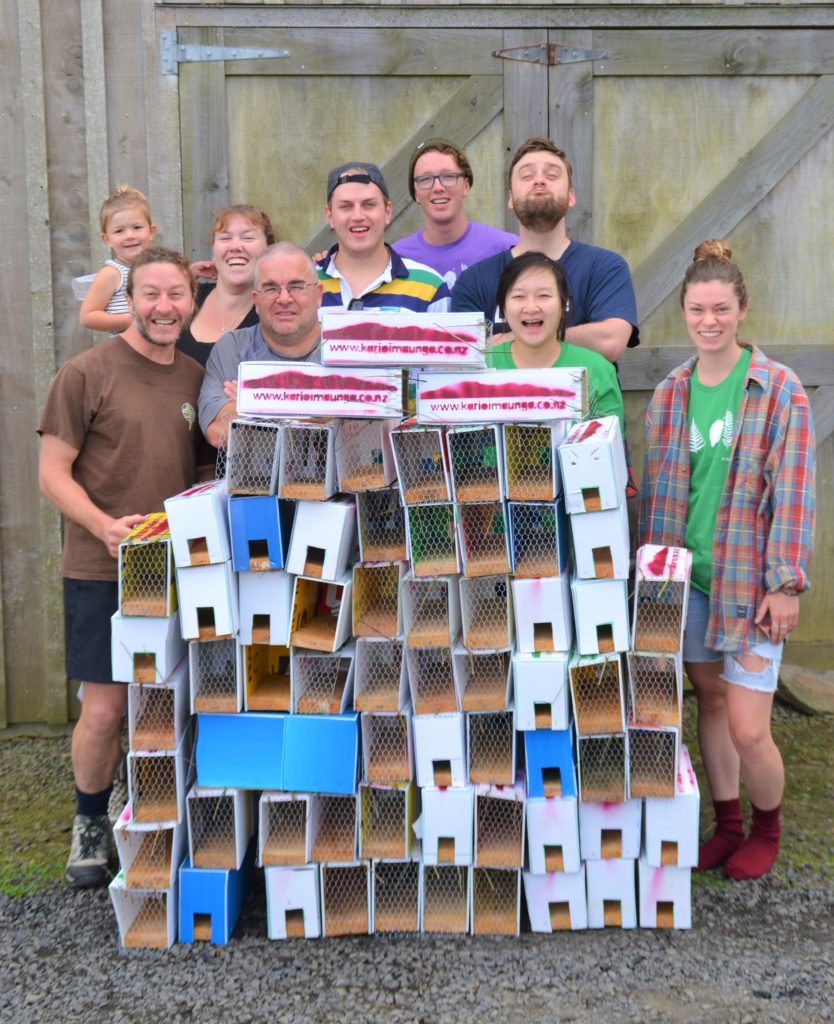 Participants from Laidlaw's Ecology, God and Community Course at the Karioi Project
We are incredibly grateful to all our partner organisations – for their openness, willingness and grace in working through the myriad of ideas, opinions and personalities that these partnerships bring – while also celebrating the incredible results that come from working cooperatively for the benefit of others.