The return of Oi!
Crawling around steep coastal cliffs while braving wild west coast storms and cutting grass. This is all part of a day's work for the Oi monitoring team on Karioi Maunga, as they prepare for another season of grey-faced petrel / Oi protection and monitoring work.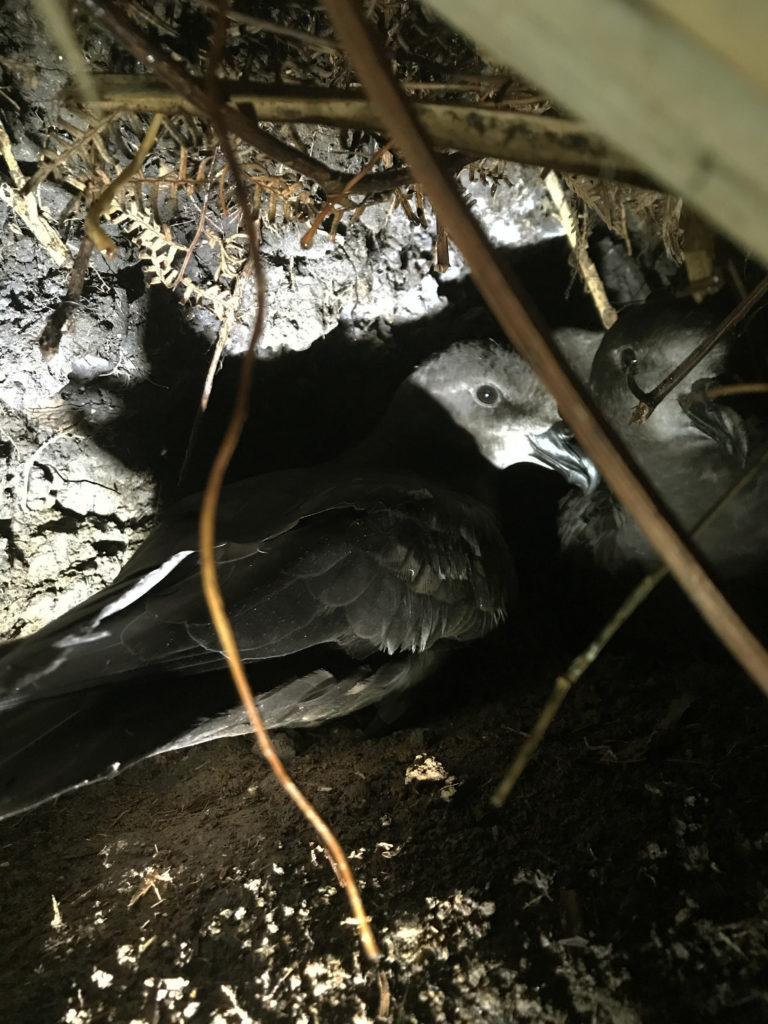 Breeding and young prospecting non-breeding birds have already begun to return to the Karioi coastline to explore and establish their breeding burrows.
When Oi leave their birth nest they may not return to land for four or five years – the open oceans are their home. But at breeding time they return to their birth sites to find a mate and breed.
Oi dig burrows where they lay and incubate their eggs. Once hatched, the scrawny and hungry chick is left alone – sometimes for as long as two weeks (!) – while the parents take turns heading out to sea to find food (crustaceans and fish) before returning to the burrow to feed the chick. With this laissez-faire approach to parenting it is critical to protect the chicks from raiding predators like stoats, feral cats and rats. Over the coming months the Karioi team will be monitoring burrows for activity, while a network of predator traps around the breeding burrows will protect the vulnerable chicks. These traps will be checked numerous times each week until December to give these amazing birds every chance of success.
Last year 7 confirmed chicks fledged from the Karioi coastline and this year our aim is to double this number!
Do you want to support our Oi work this breeding season? $1,000 will cover the costs for maintaining predator control and monitoring of each burrow during this crucial time of the year. To donate, please click here.