The Huia Story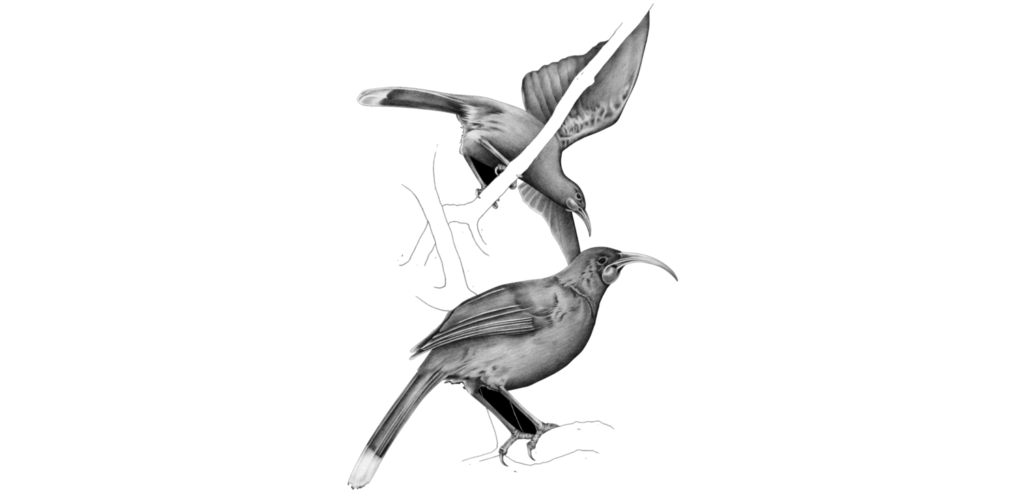 Huia e huia, tangata kotahi!
Huia, your destiny is to bring everyone together!
Māori proverb
"Once the sacred guardian of New Zealand's native forests, the huia was a symbol of the land's unique beauty and spirituality. The rare bird's tragic extinction in the early 1900s represents a shot to the heart of Aotearoa and is a potent metaphor for our country's conflicted history." – Jay Ruka
Since our very first beginnings – as we birthed A Rocha in Aotearoa over 13 years ago – we made a commitment to honor the people of the land – tangata whenua.  By working in partnership with local hapū we strive to learn from each other's perspectives and how we can best work together and care for the land.
Using the story of the untimely extinction of the huia, Jay Ruka recently spend time with the A Rocha board to share from his book, Huia Come Home (2017) and to offer a fresh perspective on the narrative of Aotearoa; a tale of two cultures, warring worldviews, and the things we lost in translation. We are grateful for the time Jay spent with us and for the opportunity to hear the stories he and also our trustees were able to share.
Selwyn Yeoman, A Rocha's Dunedin local group leader reflects on his reading of the book saying:
"The quest for a truthful quality of togetherness is a recurring theme with considerable attention paid to the role and value of Te Tiriti O Waitangi in establishing national identity. As I read I was unsettled (as I have been before) at the degree to which Maori recognise and celebrate the Treaty – especially on Waitangi Day, and Pakeha seem largely indifferent. Yet the story is filled with hope."
In relearning the history that lies in the soil of Aotearoa, we might just find a shared hope for the future and a recovery of national treasures once thought to be extinct.
To find out more about Jay's book, visit https://www.huiacomehome.co.nz/book