Planting trees – plants hope
Perhaps the enthusiasm of a few dozen volunteers on a wintery June day, planting a few hundred trees may seem a small contribution to an incredibly gigantic global problem. Yet action at a community level has nearly always proven to bring the solutions, motivation and inspiration for change.
Tree planting efforts by A Rocha local groups around the country is contributing to tree planting goals nationally while restoring local ecosystems at the same time.
Nature based solutions to the environmental crisis – including climate, can help address many of the challenges we face today. Local groups in Dunedin, Wellington, Auckland, Christchurch and Manawatu are regularly involved in planting projects that restore stream and wetland habitats.
"Tree growth in the gullies planted in previous years in Dunedin has been amazing", says Selwyn Yeoman, who leads the Dunedin local group's project at Tirohanga – meaning "Place of Far Vision". Home baked bread and soup warms volunteers – including toddlers, teens and the "experienced crew" at lunch breaks. Reflection accompanies the conversation. Relationships are build and communities connected.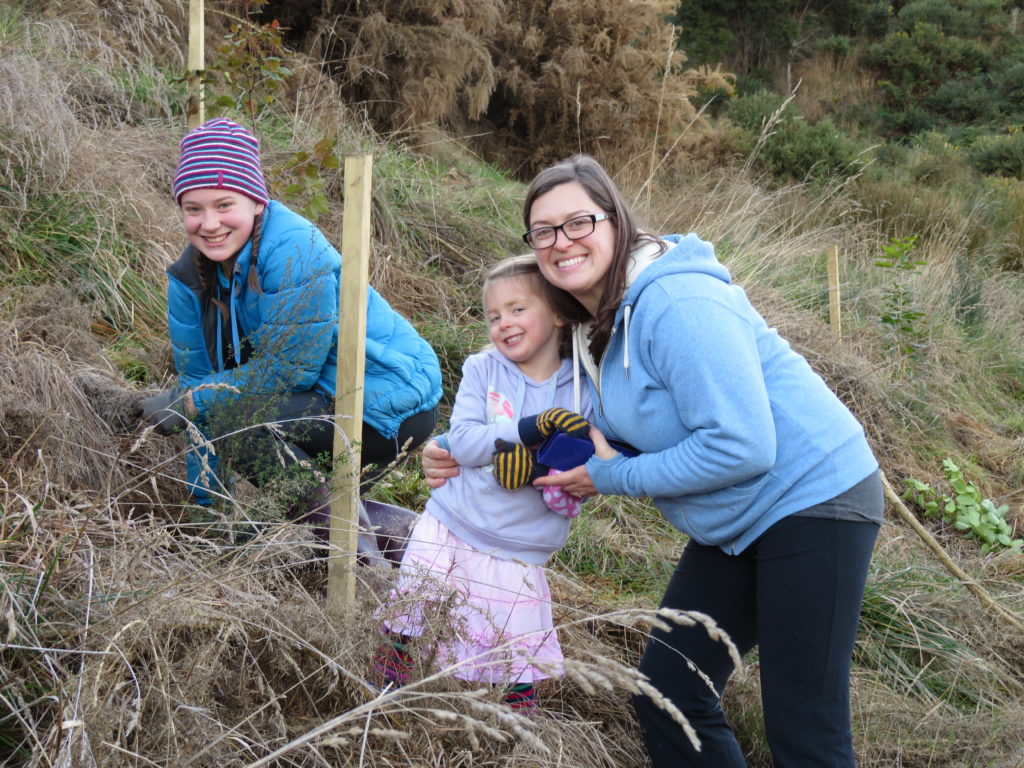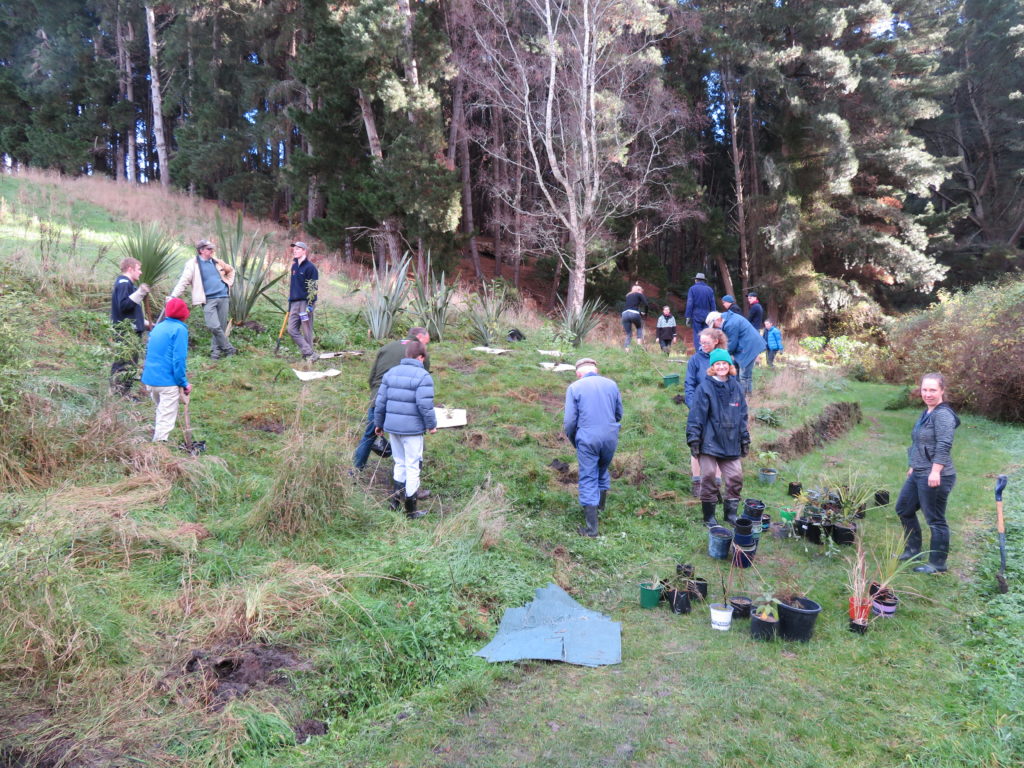 Scenes from the recent planting day at Tirohanga.
David Attenborough in his latest film urges us to consider biodiversity loss as one of the biggest threats we face, because without biodiversity, the world's ecological processes (including climate) do not function as well. Biodiversity loss, climate and poverty are all interlinked because biodiversity equals stability for habitats, ecological processes and climate. A less wild world is less able to provide for our needs, less able to provide dependable weather, seasons and sea temperatures and less able to absorb human impacts.
Working with nature rather than against. We like that.
Because it also brings hope.