Our team is growing and we're delighted to introduce to you two fantastic new regional coordinators! Mo Morgan and Rebecca Webb have joined the Eco Church team as regional coordinators for the Lower and Upper North Island respectively. They join James Beck, Eco Church regional coordinator for the South Island, based in Ōtautahi Christchurch.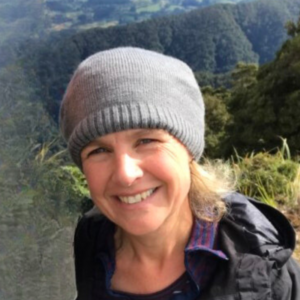 Mo Morgan is stoked about joining A Rocha as the Eco Church regional coordinator for the lower North Island, and is looking forward to encouraging and enabling churches to make caring for God's creation a central part of their mission. Mo is an ordained minister in the Presbyterian Church of Aotearoa New Zealand. She lives in Whanganui with her husband Kirk and their three teenage children. Prior to working for A Rocha she has been a parish minister, National Youth Coordinator, piano teacher, and local church youth worker. Mo has a lot of experience speaking and facilitating groups. She is passionate about encouraging churches and groups to engage with creation care as an intrinsic part of what it means to follow Jesus and be the church. She is a strong advocate for youth and children's ministry and is particularly passionate about encouraging all-age creation care initiatives.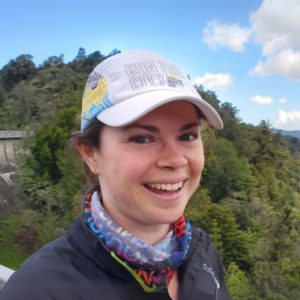 Rebecca Webb is delighted to be joining A Rocha's Eco Church team as the upper North Island Regional Coordinator. She believes creation care is part of our mission as God's people and it doesn't have to be an onerous task. She's looking forward to helping churches incorporate creation care into their worship, preaching, and other times together. Rebecca lives in West Auckland with her husband Wesley and their baby girl. Rebecca is a trained Baptist pastor, and a confident speaker and preacher. Before coming to ministry, she worked in medical research as a biomedical engineer, specialising in biosignal processing. She is still passionate about healthcare and sees creation care as healthcare for our planet! Rebecca is a champion for zero-waste living, as individuals and corporately, and in reducing our carbon footprint.
If you're interested in exploring more about Eco Church, get in touch with one of our Regional Coordinators – they'd love to connect with you!
James Beck – [email protected]
Mo Morgan – [email protected]
Rebecca Webb – [email protected]