Makarora Braided River Project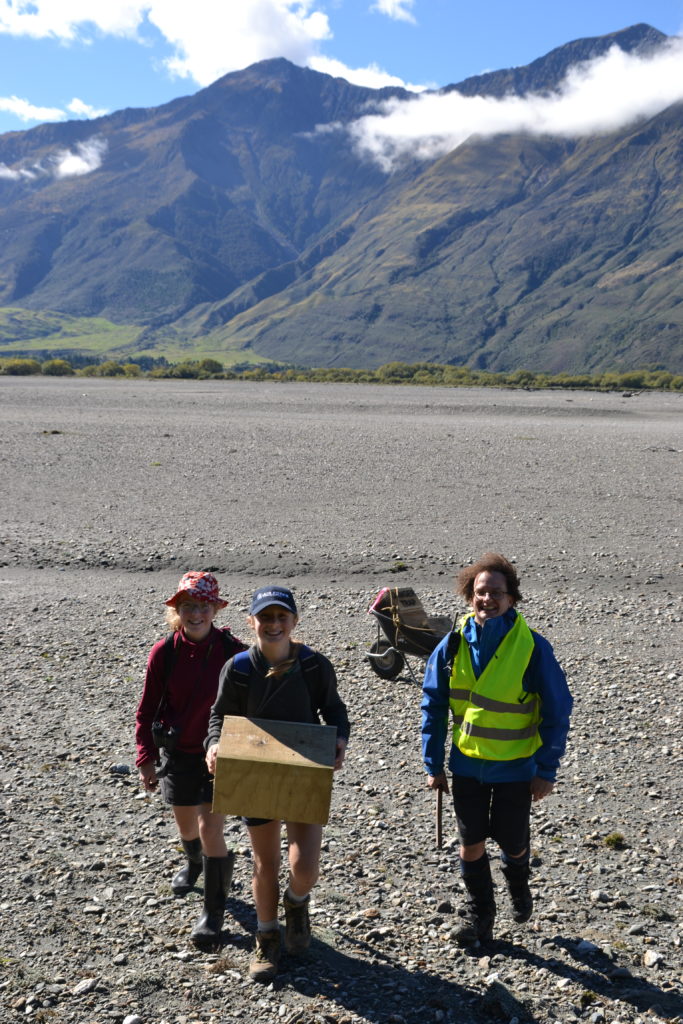 We're excited to be involved in the first stages of an ambitious project to protect the braided river birds in the Makarora valley. The Makarora river is an important breeding habitat for a number of endemic bird species: Black-billed gull/tarāpuka, Black-fronted tern/tarapirohe, Wrybill/ngutuparore, Banded dotterel/tūturiwhatu and South Island pied oystercatcher/tōrea. All of these birds are threatened and need protection!
Introduced mammalian predators (rats, stoats, hedgehogs, feral cats, dogs) impact on the breeding success of these species and thus all have a high conservation status. In early April during a weekend of mixed weather, volunteers deployed the first thirty-five predator traps along a 15km stretch of the river – located specifically to protect the breeding colonies of these endemic species. To read more about this project led by the Aspiring Biodiversity Trust (ABT), click here.
[Photos credit: Andrew Shepherd]