Bike Trailer and Carbon Footprints
Sustainable transport options became a reality through A Rocha's 'build a bike-trailer workshop'. Following hot on the heels of the Rich Living conference in Christchurch and coinciding with Biketober Christchurch, workshop participants joined  A Rocha's Steve Muir in the Oxford Terrace Baptist Church carpark to build the bike trailers. Constructed from pallets (the frame), old plastic recycling bins, 20 and 24 inch bike & wheelchair wheels, and locally-made aluminium tow-bars and componentry, the trailers are low cost and hugely popular.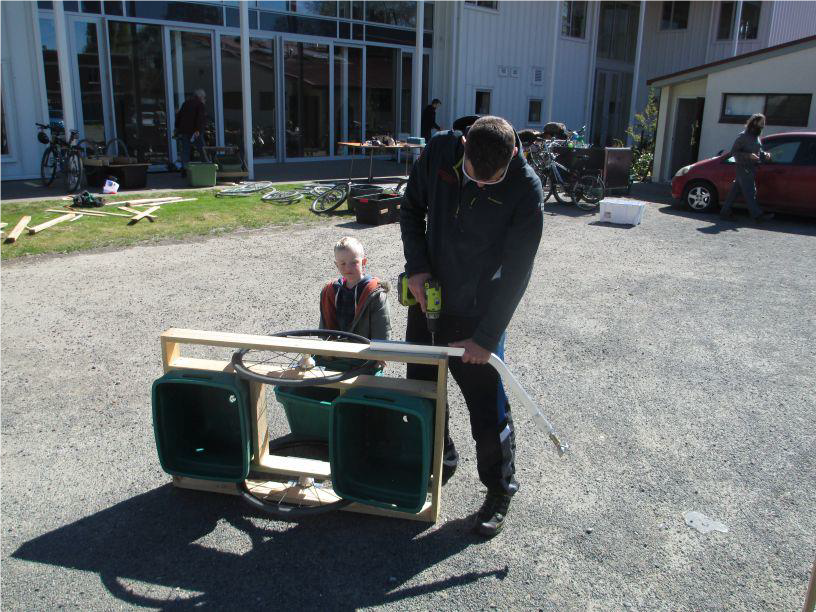 Three to five hours later these testaments to upcycling were ready to hit the road with participants ready to enjoy the physical and mental health benefits that come from regular cycling and to do some pedalling to reduce their carbon footprint. With transport accounting for 25% of global greenhouse gas emissions for the average New Zealand household, a reduction in the use of fossil-fuel powered cars – especially for short trips around town – is a practical step that many can make in their day-to-day lives.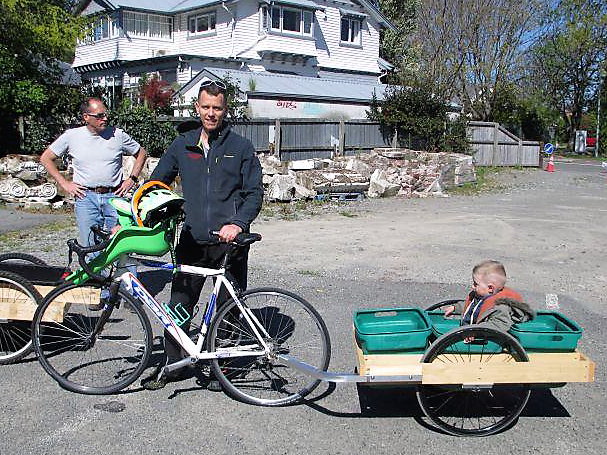 A big thanks goes to Oxford Terrace Baptist Church for providing the venue, Placemakers for the glue and screws, Ground Effect for subsidising the costs to make it super-affordable, Frank PKS for lots of the pallets, and RAD bikes for some of the bike wheels.
For more photos of the workshop, see the photo album on our Facebook page.
Note: Wooden trailer kit-sets can be purchased from Steve Muir, and he also has a wide range of custom built aluminium trailers and cargo bikes available at: www.cycletrailers.co.nz