Rich Living booklets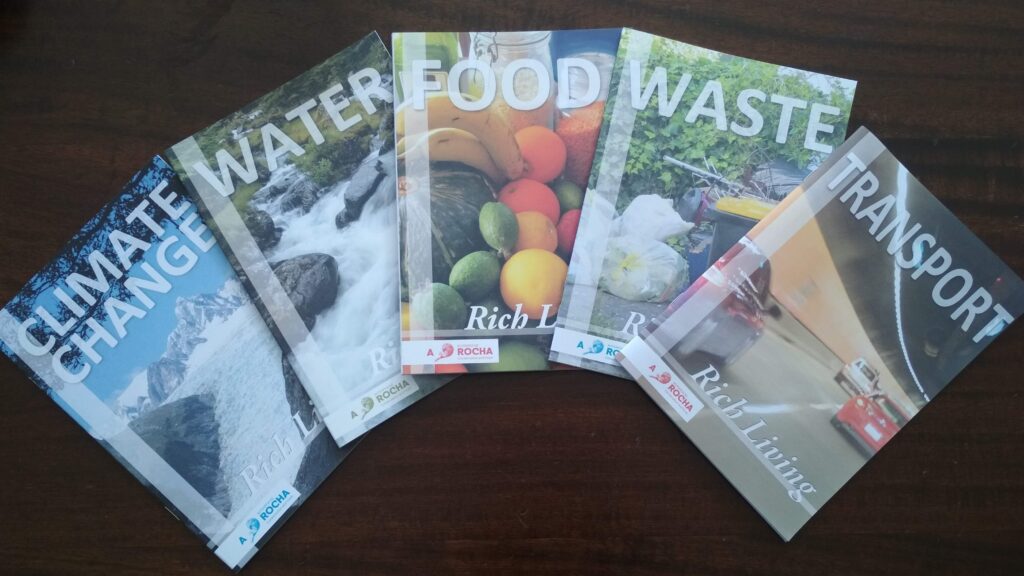 We have five titles in the Rich Living series available in PDF or print format:
Climate Change
Water
Food
Waste
Transport
PDF versions are available for FREE download after you submit the form. Please click on the button below to complete the request form and you will be redirected to a page where you can download the booklets after submitting the form.
Printed copies of the booklet are only distributed for FREE within New Zealand. We are happy to mail the printed booklets to you. Please click on the link below and specify how many booklets of each title you require.
While we do not charge for the PDF or printed booklets, we encourage you / your church to consider giving a donation towards supporting this project which will help towards the costs incurred to write, design, print and distribute the booklets. Any donation – big or small – will be gratefully received.

A Rocha Aotearoa NZ is collecting this information above so that we have metrics on where our Rich Living booklets are being distributed. We will not disclose your personal information to any third-party in a form that will identify you except where you have consented to such disclosure. If you'd like to ask for a copy of any information we have about you, or to have it corrected, please contact us at [email protected].