E3 Wilderness Expeditions
A Rocha partners with Scripture Union and Adventure Specialties Trust to run 11-day wilderness expeditions for senior school students in central North Island, in Canterbury and in Otago. Travelling by foot, bike and raft/kayak through some of the most spectacular and remote areas of Aotearoa New Zealand, each trip focuses on faith and character formation, leadership development and conservation awareness and practice. We expect these trips to play a significant role in the development of future Christian leaders who see caring for all of creation as integral to their faith.
The E3 Wilderness Expeditions happens every year in Dec!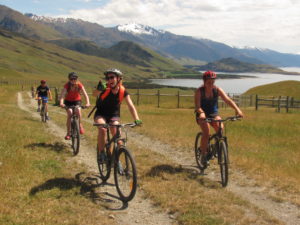 More information can be found on the Scripture Union NZ website.
Read more about past adventures here: https://arocha.org.nz/news/fostering-love-in-young-environmental-leaders/
And check out this video for a glimpse of the E3 expeditions!